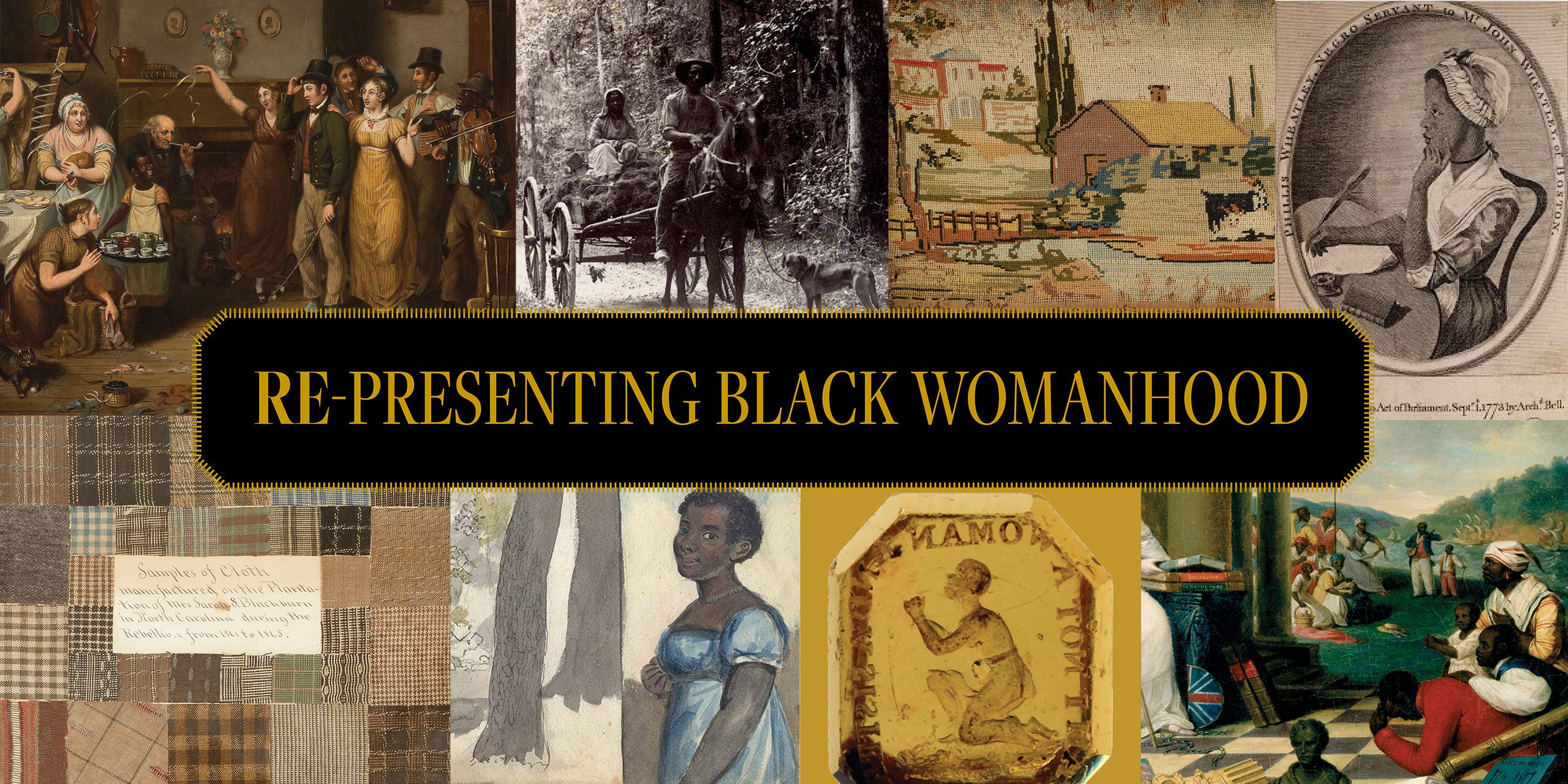 Highlighting objects from the Winterthur collection, this exhibition invites visitors to engage with stories that celebrate Black women and confront racial and gender stereotypes.  
A famous book of poetry, an embroidered picture, an account book, and a bestselling cookbook. These objects highlight the creativity, ingenuity, and complex lives of their creators: Black women. Phillis Wheatley, Rachel Ann Lee, Lavinia Craig Casper, and Freda de Knight excelled in their roles as writers, mothers, daughters, chefs, homeowners, entrepreneurs, and students. Yet, each of these women challenged anti-Black stereotypes that permeated their worlds and their lives. Who were these women? What were the prevailing stereotypes they each faced? How are cultural institutions and artists confronting these representations today?
Museum collections, like those at Winterthur, offer opportunities to honor Black women and to honestly address objects that reinforce negative representations. This exhibition considers multiple histories and experiences indicated by representations of Black women.
Initial planning by students in the Winterthur Program in American Material Culture and the University of Delaware began in the fall of 2019 for an on-site exhibition. Student curators quickly regrouped to create the online exhibition as COVID-19 hit in the spring of 2020. Final work on the exhibition coincided with increased national attention to the full lives and tragic deaths of Black women, such as Breonna Taylor and Dominique "Rem'mie" Fells, among so many others before and after them, and reinforced Winterthur's commitment to support work that highlights the stories of Black, Indigenous, and People of Color. The exhibit does not intend to speak for or define Black women. Instead, we encourage critical examination of and thoughtful dialogue about collections associated with and representing Black women.
---
Please note that this exhibition contains content associated with difficult histories and historical trauma. Some topics we explore may not be suitable for younger audiences without adult supervision. 
Black Womanhood
Black womanhood encompasses a variety of experiences. This exhibition highlights objects associated with individuals who self-identified as Black women, people who were placed in this category historically (who may or may not have identified as such), and fictional stereotypes associated with Black womanhood.
Why is Black capitalized?
Style guides vary when it comes to capitalizing the B in Black. Creators of this exhibition adhered to the principle that when speaking of Black in reference to culture, ethnicity or a group of people, the name should be capitalized.

This exhibition is presented by Winterthur Museum, Garden & Library. To learn more, visit www.winterthur.org.